Founded over 130 years ago
The Workers' Samaritan Federation (ASB) in Germany is a relief and social welfare organization founded in 1888 by six carpenters in Berlin. Together with a group of dedicated physicians, they organized first-aid courses for workers in shops and factories, enabling them to help themselves and others in emergency situations.
Emergency rescue operations and disaster control
Today, the ASB comprises 16 Land Associations and nearly 300 regional divisions throughout Germany. It is politically and denominationally independent and works in accordance with humanitarian and democratic principles. More than 20,000 full-time staff and over 17,000 volunteers are involved in ASB activities. Over 1.1 million people support the charitable association through their membership.
Emergency rescue operations and disaster control are central areas of ASB expertise, as well as the welfare of the elderly and disabled, services for children and youth and educational services.
Foreign aid
With its first mission abroad in 1921, Foreign Aid became a major component of the organization. ASB foreign aid workers are involved in long-term reconstruction projects as well as emergency relief. They provide help in the event of a sudden crisis or disaster by distributing food, medicine or other urgendly needed goods to people in need.
In the past years, the ASB has focused its efforts on the Balkan states, Central America, Africa and Sri Lanka (following the tsunami in 2004). ASB is involved in reconstruction measures, income-generating measures and conflict management.
ASB is a founding member of Aktion Deutschland Hilft because it supports the idea of concerted action in case of severe disaster. It is the only way to provide quick and effective relief to people affected by the devastating consequences of natural disaster or civil war. The expertise present in the individual relief organizations can be applied even more effectively when concentrated under one umbrella organization.


Arbeiter-Samariter-Bund Deutschland e.V.
Sülzburgstr. 140
50937 Köln
Tel.: +49 221/47605-0
Fax: +49 221/47605-288
E-Mail: info(at)asb.de
Internet: www.asb.de
Patron & Chairwoman of the Board of Trustees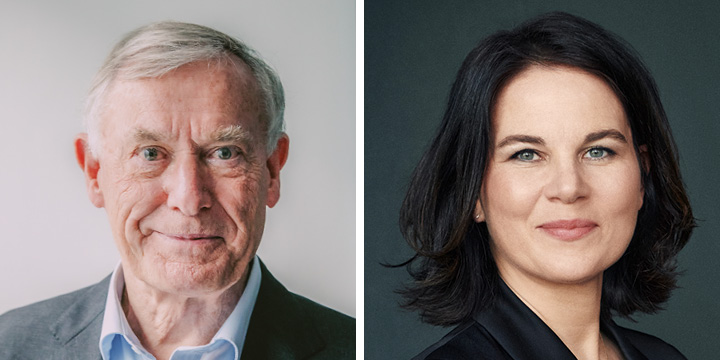 Horst Koehler, Patron and former Head of State of Germany; Annalena Baerbock, Foreign Minister & Chairwoman of the Board of Trustees
Workers' Samaritan Federation
Headquarters
Arbeiter-Samariter-Bund Deutschland e.V.
Sülzburgstraße 140
50937 Köln
Foundation
1888
Member since:
2001
Number of Employees
40.000 full-time
20.000 volunteers
Focus of work
Work as relief organisation: First aid training, Rescue service, civil protection and disaster control, first-aid service, first-aid service at schools, humanitarian aid
Area of work
Germany and worldwide
Chairman
Franz Müntefering
Federal Manager
Uwe Martin Fichtmüller