As the "emergency pharmacy of the world", the medical aid organisation action medeor has been working since 1964 to sustainably improve the health of people in the poorest regions of the world. Together with local partners, action medeor supplies health facilities with vital medicines and medical equipment.
In addition, local health structures are strengthened in the long term in sustainable projects, for example through educational work or the training of medical staff.
Rapid aid in the event of disasters
In the event of an emergency or disaster, action medeor is able to provide medical aid within a very short time. In the 4,000 square metre medicine warehouse in Tönisvorst on the Lower Rhine, vital medicines, medical consumables and equipment are permanently stored, ready for dispatch at any time.
Together with local partner organisations, action medeor ensures that the relief supplies are distributed according to need. Depending on which region is affected, the branches in Malawi and Tanzania are also involved in the emergency aid.
Rebuilding health structures
As soon as survival is assured, action medeor provides long-term support to the affected regions, for example in the reconstruction of destroyed health structures or in the prevention of future crisis situations.
Sustainable health projects
In addition to emergency and disaster relief, action medeor works with local partners to implement sustainable health projects in Asia, Africa and Latin America. The aim is to give all people access to adequate health care.
Focal points are, for example, the improvement of mother-child health, the training and further education of medical staff and education in the area of water and hygiene. In addition, action medeor advises its partners on pharmaceutical and medical issues to ensure the quality of locally produced medical products.


Patron & Chairwoman of the Board of Trustees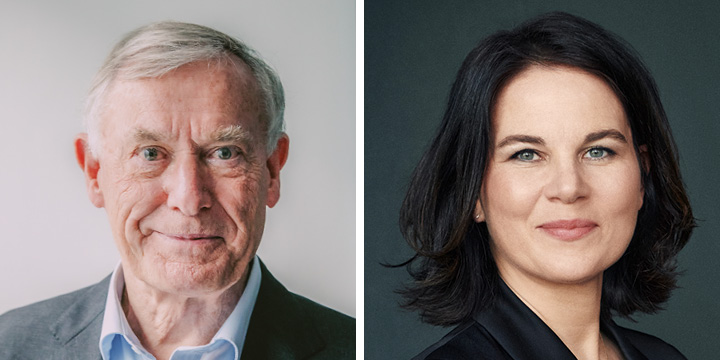 Horst Koehler, Patron and former Head of State of Germany; Annalena Baerbock, Foreign Minister & Chairwoman of the Board of Trustees
action medeor e.V.
Headquarters
action medeor e.V.
St. Töniser Straße 21
47918 Tönisvorst
Foundation
1964
Member since:
2004
Number of employees
81 full-time
46 Volunteers
Focus of work
Commitment to the health of people worldwide: supply of vital medicines, also in the event of disasters, training of medical personnel, education in the area of water and hygiene, combating infectious diseases such as malaria
Area of work
worldwide
Chairman
Siegfried Thomaßen
Board
Sid Peruvemba; Christoph Bonsmann
Ambassador
Anke Engelke