However, challenges facing the procurement of relief materials have been reported | Current amount of donations: 8.6 million euros

The member organisations of "Aktion Deutschland Hilft" have no restrictions on donations made to Nepal. "The Nepali government has set out a condition which does not allow international relief organisations to open new accounts for relief funds," said Birte Steigert, spokesperson for "Aktion Deutschland Hilft". "However, this does not affect organisations, which have been well established and registered in the country for a very long time - for instance, alliance members such as AWO International, ADRA, CARE, Malteser International or World Vision. These organisations can donate to emergency aid projects without hindrance." It has also been reported that the projects will be coordinated under the umbrella of the United Nations in agreement with the Nepali government.

Relief supplies such as rice, oil, salt, drinking water, sanitary products, tarpaulins and blankets will be purchased with this money. According to the principles of humanitarian aid, this must be done in the affected country whenever possible, in order to help local markets. However, relief workers in Nepal are facing major challenges: local suppliers are not keeping up with supplies, which means that the buyers from the "Aktion Deutschland Hilft" member organisations have to resort to other countries such as India and Pakistan. Emergency aircraft are also needed in order to bring more goods into Nepal and meet the huge demand. However, congestion at the country's only international airport has made it incredibly difficult to import supplies.

Nevertheless, the alliance's experienced relief workers have managed to find ways to bring large amounts of aid to those affected by the disaster. This is also thanks to the fact that these organisations have been well established in the country for many years. Alongside the distribution of supplies, medical assistance to the people affected by the earthquake is another a priority of emergency aid.

Until now, "Aktion Deutschland Hilft" has managed to collect donations for the people of Nepal, which amount to approximately 8.6 million euros. "This is a good result which will help fund the aid which is needed", added Birte Steigert.
Patron & Chairwoman of the Board of Trustees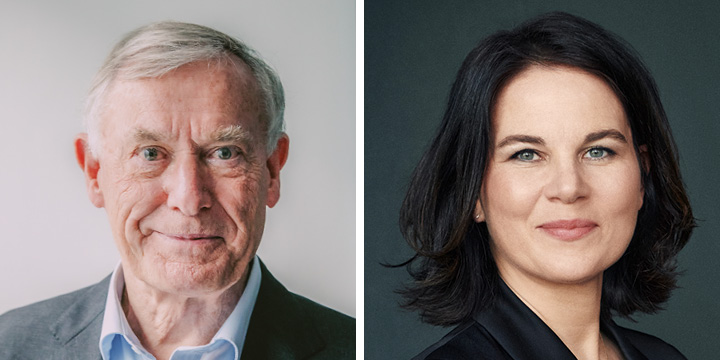 Horst Koehler, Patron and former Head of State of Germany; Annalena Baerbock, Foreign Minister & Chairwoman of the Board of Trustees