The humanitarian situation in Yemen is disastrous: The life of 14 million people is threatened by a hunger crisis. Half a million children are in a critical condition. Malaria and Cholera can spread rapidly because of lack of medical supplies.

The suffering of the civilian population is immeasurable. Meanwhile, more than 18.8 million people are in need of humanitarian assistance.

Please help us to save their lives – donate now!

The member organizations of Aktion Deutschland Hilft have people on the ground and provide collectively coordinated emergency aid:
Food, Water and medical assistance:
We provide emergency nutrition for kids, pregnant and lactating women who are seriously undernourished
Families in need receive food packages including flour, rice, sugar, beans, noodles, milk powder and vegetable oil
We repair wells and irrigation systems and distribute water purification tablets to avoid the spread of diseases
We vaccinate small children who are especially vulnerable to a debilitating disease
We are treating cholera patients and reach ill people even in areas difficult to access
We provide assistance to injured people in rehabilitation clinics and deliver wheelchairs, walking aids and prostheses


Your donation can help us to save lives: Donate now!
Long-term assistance after the emergency intervention
We raise awareness of healthy nutrition and hygiene practices to avoid illness and malnourishment, and we distribute sanitary products such as soap and disinfection agents
We train qualified staff in psychosocial counseling to support people who have experienced traumas
With cash-transfer-programs, people can buy the food they need the most
We provide household articles, clothes and food to internally displaced persons


Please support our work for the millions of people suffering in Yemen - today with your donation!

Aktion Deutschland Hilft (Germanys relief coalition), an association of German aid organizations, is taking donations for the people affected by the hunger crisis in Yemen

Your donation is tax deductible. Aktion Deutschland Hilft e.V. is a non-profit organization entered under the association registration number 20VR7945 at the district court of Bonn.


Patron & Chairwoman of the Board of Trustees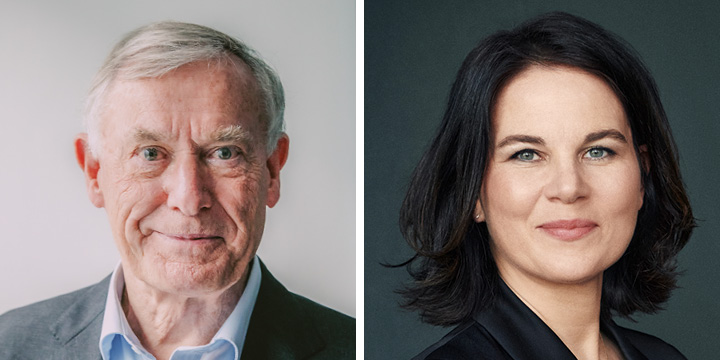 Horst Koehler, Patron and former Head of State of Germany; Annalena Baerbock, Foreign Minister & Chairwoman of the Board of Trustees